Electromagnetic Energy known more commonly as microwave energy has many advantages over conventional heating techniques. The most widely recognized advantage is rapid heating used heavily in the preparation and reheating of food products. Other less published benefits include uniform (volumetric) heating, ultra high temperature heating, non-contact heating, uniform drying, drying and often partial drying of wet extrusions, rapid dehydration of tissue, chemical vapor deposition, accelerating chemical reactions, curing of thick laminates, rapid curing of foam insulations, etc, etc. The list of advantages for using microwave energy is expanding daily.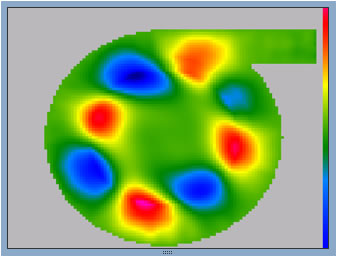 Materials that are poor thermal conductors are difficult materials to heat rapidly and in a uniform manner using convection or thermal conduction. Microwave energy can penetrate materials of this nature to provide rapid volumetric heating.
Let MMT assist you in your material processing needs. With over17 years of experience, our staff can provide solutions to your difficult heating requirements.